T H O M M E I N E R T
Professional Voice Talent and BMI Recording Artist

For...
CORPORATE EVENTS/CAMPAIGNS-RADIO-TV-COMMERCIALS-MARKETING-DOCUDRAMA
PERSONAL PERFORMANCE-AWARDS-PRESENTATIONS, and MORE!
Complete Client Satisfaction at Affordable Rates!

Voice is captivating and delivery exceptional! Deep-Powerful-yet, Soothing, Rich, and Distinct. Thom's beautiful music is currently playing in over a 100 countries. Music reviews describe Thom's voice as "one-of-a-kind." Music had gone #1 in England, while receiving letters from country music legends, and government leaders for his tribute hit single, Peaceful Someday. Accomplished narration documentary style delivery. Thom's unique voice can cover a multitude of voice applications as well as sing and/or perform to deliver a high impact commercial message for any need.

Professional Voice Services for....
Fortune 500 Companies and Small Business
Radio/TV Marketing
Commercials-Infomercials
New Product Marketing
Event Promos
IVR, voicemail, phone systems, and on-hold messages
Training, Business Presentations, Sales, and Web Sites
Audio Books
Video Games
Documentaries
TV Shows and Movies
Game Trailers
Podcasts
Songs
On-Camera, Infomercials, Live Announcers, Spokespersons
National Anthem Performances-Major League Sports Promotions-MLB/NFL/NHL/NBA
Recording Artist-Perfomer-Singer-Songwriter BMI-Multi-Musician
Complete Full Studio access
Deliver Of Audio Files Several Sources
Edited and finished voice tracks
Voice direction services
Radio ad production services
Music library and can add music to any project
Special effects for any project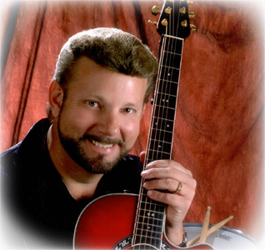 Voice Structure and Delivery-
" One-Of-A-Kind"....
Source: Music Reviews
Thom Meinert's voice is impeccable, and delivers his own perfected style. Voice trained and teacher as well.

Voice Experience
Corporate, Documentary, Radio, Musical Recordings-Hit Singles. Commercial for Christmas Toys Characters

Training
Professionally voice trained-25 years. Professional Singer, Multi-Musician, Songwriter. Musical Compositions with BMI-New York and Nashville.

Contact Information
To contact Thom Meinert by email or phone-consult
contact page
for information.
Thom Meinert Marketing/Media Services
C/O: R. Jackson
ThomMeinert.com
USA Region Office